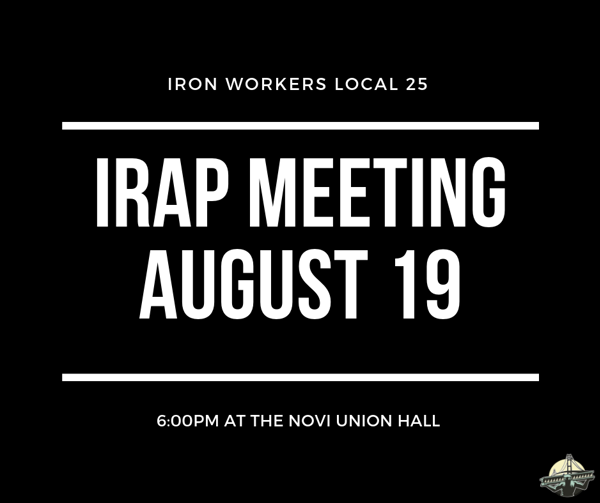 A new proposal by the U.S. Department of Labor (DOL) could drive down training and labor standards in construction registered apprenticeship programs and set off a race to the bottom throughout our industry. And we have until August 26th to stop it.

Please plan to attend a special meeting at the Union Hall in Novi

Monday, August 19th at 6 PM

regarding the DOL's push to enact IRAPs.