Check back for news related to apprentices only!
---
Local 25 Training Center will be having an Apprentice Competition for all levels of apprentices, the competition will be held on June 22, 2019. Apprentices interested need to contact the Wixom Training Center by June 14th, the top two competitors will represent Local 25 at the District Competition in 2020. Prizes will be awarded to the top three competitors. Also, the annual picnic will be held on the same day at the training center, so bring your family.
---
Print Your Apprenticeship Application Here
---
Apprenticeship & Training
Iron Workers Local 25's Training Center has a mission. That mission is to provide our contractors with the best trained, highly skilled, safe, and productive iron workers possible. This will ensure that our contractors and customers get the best value for their dollar.
To ensure that we accomplish this goal we have built a state of the art training center in Wixom, MI. The new training center is a 31,500 square foot facility that provides classroom and hands on training for all jurisdictions of the ironworking trade. This includes 7,500 square feet of office/classroom space, and 24,000 square feet of shop for hands on training.
---
ALL applicants for apprenticeship must meet the following minimum requirements (all documents must be originals):
Be physically capable of performing essential functions of the job
Complete and turn in an application with supporting documentation
Be at least 18 years old at the time of application
Be a US citizen or legal alien actively seeking naturalization at the time of application
Present a high school diploma or GED equivalency at the time of application
Present a valid Drivers License at the time of application
Present a Social Security card at the time of application
Pass a drug screen and remain drug free
Pass aptitude testing
Pass a physical exam
Applications will be accepted as demand requires. If you pass all of the requirements you will be placed on our list of eligible applicants for two years. When demand requires that we start a new class, we will draw those who have selected the available program from the list by ranking score. Each time testing and ranking new applicants, the list is updated. The new applicants are added to the list of eligibility, ranked by score. Applicants currently on the list will move up or down in ranking as names are removed or added.
If you are dedicated, honest, take pride in your work, have a great work ethic, enjoy working hard, and feel you have what it takes to be an Iron Worker and want to become an apprentice, then download an application and follow the instructions to begin a rewarding new career in the Ironworking Industry.
Apprentices earn while they learn, attending school one week every three months for technical and basic hands on training in the trade. While not attending school they are available for work in the field, learning from skilled Journeymen on the job. Apprentices begin earning 16.58 per hour and earn an increase each six months throughout their four year apprenticeship. The cost of the training includes books, which are $500 and tuition of $90 every six months.
All Apprentices are expected to:
Present yourself as a professional at all times
Attend, on time, all school days as attendance is mandatory
Complete all training requirements and assignments
Report on time and ready for work every day
Perform all job tasks diligently and to the best of your ability
Remain with an assigned contractor until laid off
Remain drug free and current under the required testing program(s)
Remain alcohol free during any activities associated with the job or school
Abide by all provisions of the Standards, Guidelines, and other policies of the program
With Journeyman status comes many benefits including: membership in one of the most respected construction trades Unions, the security of being recognized throughout the U.S. and Canada as a qualified Journeyman Iron Worker, having the ability to work anywhere in the country, and Journeymen completing an apprenticeship are eligible for up to 42 College credits. With apprenticeship training, field experience, a degree, and lots of hard work your opportunities are endless.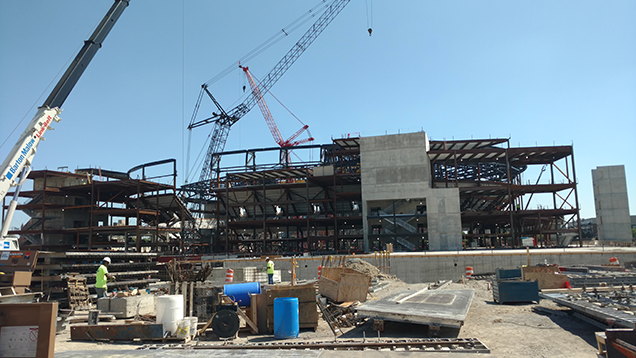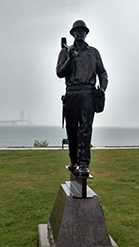 Apprenticeship programs are approved and regulated by the Department of Labor and the Office of Apprenticeship. They monitor approved programs for compliance with Federal regulations, Standards, and equal employment opportunity compliance.
The Iron Workers Training Center is set up under a collective bargaining agreement between the contractors and the union. Funding for the program is provided by a contractual hourly contribution to the Training Fund which is administered by a joint board of Trustees. The Iron Workers Joint Apprentice and Training Committee is responsible for establishing procedures, rules, regulations, and the Apprenticeship Standards. They also hire a Training Coordinator, Instructors, and staff to run the day to day operations of the training program.
While the work is very rewarding, it is not for everyone. It requires a sense of pride, commitment to quality, good dexterity, and mechanical skills. The work is very physically demanding and much of it is performed outside, high in the air, on muddy construction sites in the heat of summer as well as the dead of winter.
Journeyman Iron Worker (4 year program):
The Journeyman Iron Worker can perform all types of Ironwork, but the vast majority of the work that is performed by this classification is structural ironwork. This consists of the fabrication, handling, and erection of structural steel columns, beams and other members by welding or bolting. This work is primarily in the industrial and commercial sector on structures such as: towers, bridges, stadiums, high and low rise buildings, steel mills, hospitals, schools, conveyor systems, and other structures. Other types of work include:
Reinforcing:
Unload, handle, and place reinforcing steel, post tensioning systems and wire mesh by tying and sometimes welding. Reinforced concrete is used in all types of concrete construction including caissons, foundations, bridges, retaining walls, parking structures, wastewater treatment facilities, high and low rise buildings, and many other structures.
Rigger / Machinery Mover: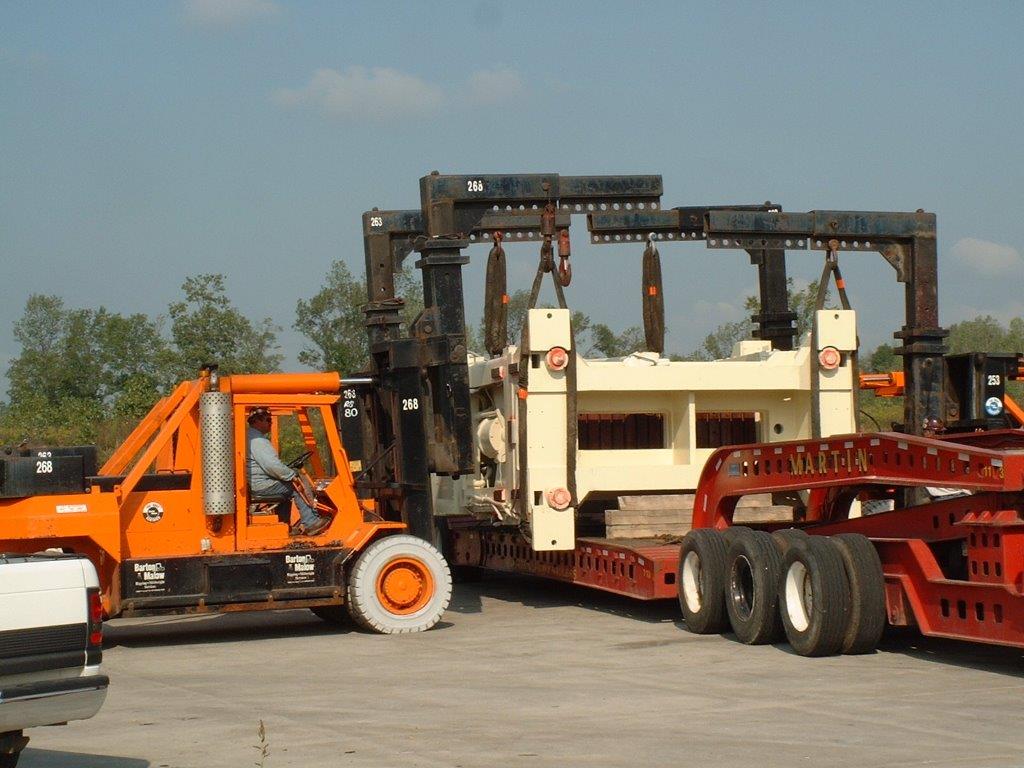 Load, unload, move, haul, and set machinery, equipment, and materials using power hoists, cranes, gantries, fork trucks, jacks, and other equipment. They use and have knowledge of fiber line, wire rope, skids, rollers, and proper hand signals. Riggers drive semi tractor trailers and must be eligible for and obtain a class A CDL.
Metal Building Erector:
Erect pre-engineered metal buildings. These buildings are constructed of standardized components which make them all similar in construction. The scope of work includes erecting the structural framework, installing the insulation, metal siding, metal roof system, gutters and trim.
Architectural Ornamental Iron Worker:
Install curtain wall, window systems, skylights, exterior composite panels, metal siding, metal roofs, louvers, clay tiles, entrance doors, overhead doors, specialty doors, and other architectural finish materials and systems.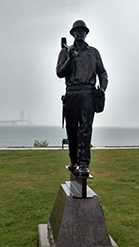 Each time a new class of apprentices is indentured it can take a while to get everyone out to work. Work can also be sporadic, especially in the beginning. With a little patience, a great attitude and work ethic, opportunities for work will increase. The most dependable and the hardest working Iron Workers`, who show up on time every day, work the most. It all comes down to survival of the fittest. It's up to you to show that you are better than the rest and deserve to remain employed.
---